Welcome to Preet Medi-Wears !
Manufacturers specializing in Hospital Garments and O. T. Linen and Disposable goods.

Why Us?

17 years of rich industry experience

Premium quality products like Hospital Garments, Hospital Uniforms, etc at cost-effective prices
Product availability in customized sizes & designs
Guaranteed customer satisfaction
Packaging and Delivery

Our professionalism is evident in all our works as we follow our quality policies at each stage. Apart from manufacturing Disposable Products like Hospital Garments,Hospital Uniforms...

What We Offer
Manufacturers of O.T garments, Disposable Plastic Apron, Surgical Instruments & Deals in surgical goods With a desire to provide the best quality products...


Our Team

Without the support of our talented and highly motivated team, we would have not been able to meet the growing demands of our customers and supply...

Most Popular Products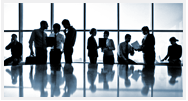 Who We Are

Preet Medi-Wears is one of the most trusted Indian manufacturers specializing in Hospital Garments and O. T. Linen and Disposable goods. Established in the year 1997 with an aim to offer quality-proven and innovative products to clients, today we have emerged as a renowned name in our domain.

We are reckoned as an industry-leading Manufacturer & Trader having proven expertise in designing and supplying different types of Gowns like O.T. Gown, O.T. Gown (with over lapping), Patient Gown, etc. We also deal in Hospital Garments, Hospital Uniforms, Kurta Pajama, Doctor's Aprons, Plastic Aprons, Legging's, Bed Sheets (White/Colored), Pillow Covers, Plastic Pillow Covers, Sponge X-Ray Thread, Caesarian Sheet, Lithotomic Sheet, Trolley Sheet, O.T. Table Sheet, Oval hole Sheet, Eye Hole Sheet, Shoe Cover, Wrapper Baby Kit Screen Set, Face Masks, Surgeon's Caps, Bouffant Caps, Disposable Masks & Caps. All these products enjoy extensive demand across Reputed Hospitals, Institutions, Hygiene & Clean Rooms, nationwide.

PREET MEDI WEARS
No. 2291, Krishna Nagar, Near Aarti Chowk, Ferozpur Road, Ludhiana - 141001, Punjab, India
Mr. Paramjeet Singh
Mobile :+919814713543, +919501687777